Our Team Makes You Look Good!
We've worked together for decades as a solid team of video producers. We're good at what we do. Contact us: 303-475-2397. amvideo.denver@gmail.com.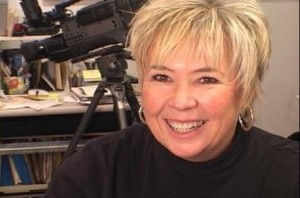 Kim – Project Manager, Shooter, Editor
Kim took over American Video Documentation, Inc in 1988 as the computer age was just becoming mainstream. She brainstorms creative treatment ideas for video projects, assists clients in defining a video's purpose, and prepares bids on projects. As Project Manager, the scope of her work can include coordinating: scriptwriter, talent, stunts, lighting, production crews, location clearance, special effects, graphics, computer generated effects, and editing. Kim leads her video producers team to ensure projects are completed on time and within budget.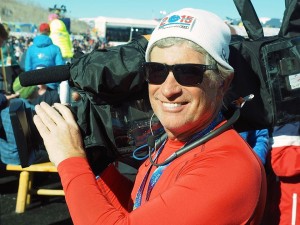 Garce – Director of Photography, Camera operator, Editor
After spending 8 years traveling the world as a member of the U.S. Disabled Ski Team, Don "Garce" Garcia came off the slopes, took his BS in Engineering and Surveying from Clarkson University, and founded what would become Garce Works in 1991. "I had traveled the world but had no pictures to prove it. That first got me into photography."
Garce began his career in broadcast television as a Producer, Cameraman and Editor. Later, he picked up a list of long time clients including TUFF-Shed, FOX News Channel, MSNBC, and the US Forest Service, and established GarceWorks as one of the premier video production companies in the greater Denver area. He won an Emmy for engineering at the 2002 Winter Olympics, a Telly Award at the Hartford Ski Spectacular, as well as others. When not working, you can find Garce on the slopes of Colorado or competing in the "24 Hour Film Project," and he's known to play a mean game of Wallyball.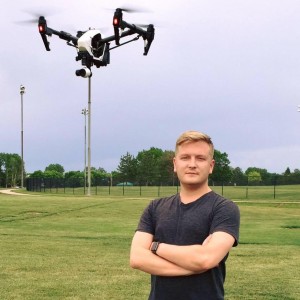 Andrew – Director of Aerial Photography & Video, Licensed pilot with $1 million Liability Policy.
Andrew has a background with the Air Force. He has years as a Licensed pilot & has never cashed his plane or drone.
Andrew joined the U.S Air Force with specialties in F-16, F-15, and F-22 fighter jet technology. All that said, Andrew had a second passion that was quickly gaining steam. There were plenty of mornings, while sitting inside a cockpit doing pre-flight checks, that he wished he was allowed to bring his camera to capture the morning light spilling over the wings of the fighter.
After moving into the reserves, Andrew quickly began looking for ways to merge both his love of photography and his love of aviation on the civilian side. Things started out strictly with photography and ground based shoots but quickly evolved upon his investment in drone technology.
Andrew is extremely versatile and has worked with:
Construction companies, and construction management firms
Real estate agents, brokers, and investors
Architects and architecture firms
Film companies, student films, and festivals
Live action sporting events
Car dealerships
Landscape architects
Property management firms
Apartment and condominium complexes
Solar panel companies
Engineers and engineering companies
Personal venues & events (weddings, reunions etc.)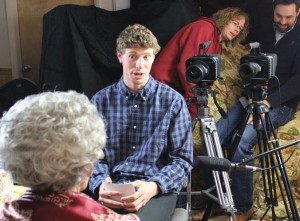 Travis – Graphics, Editing & Production
Travis brings artistic skills to your project.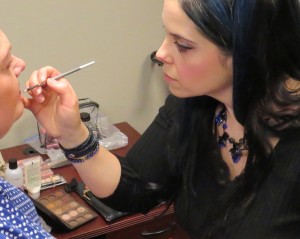 Heathrrye – Makeup Artist
Heathrrye is a mobile makeup artist specializing in beauty, high fashion makeup styles, including makeup for print, TV, film, video, and runway. Only high quality makeup and tools are used, and an exceptional level of hygiene is maintained for every client. She enhances your natural look, so you look your best.
In 1995, she began as a representative for Lancome Cosmetics, then spent 10 years as an artist for M.A.C. Cosmetics, one of the beauty industry's leading pro-artistry brands. Having received among the best artistic training offered within the cosmetic industry, she had the pleasure of working with celebrities such as the cast of the Broadway musical "Wicked," Emmy Award-winning actress Linda Dano, and the band Jane's Addiction.
After leaving M.A.C, she founded Heathyrre Kautz Couture, Professional Makeup Artistry LLC in 2009. and she has worked with some of Denver's best photographers, as well as recording artist/ writer/ actor Junior Ray. She's earned an IMDB credit, a feature on the cover of Fashion Models Magazine (FMM), and had editorial spreads in FMM and Venus Diva magazines. Heathrrye's makeup skills are a valuable asset on our producers team.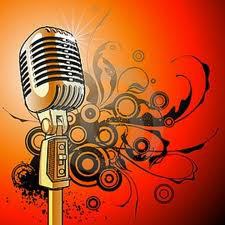 Peter– Corporate, eLearning, medical & pharmaceutical, legal/settlement, TV & radio commercials, message-on-hold/IVR, automotive, radio imaging, TV promo, and more.
Combined, Peter's voice and delivery is credible, relatable, and believable–important attributes he especially brings, as a member of the video producers team, to legal settlement videos produced here at American Video Documentation.
Thousands of voice-over credits include:
Commercials: Sunny D, Nordic Track, Stimorol Senses Gum, Iowa Lottery, PGA Tour, Michelin Tire
Corporate/Industrial narration: Philips Sonicare, American Express, Dell Computer, SAP, Siemans, DARPA
Rod – Voice-Overs, On-Camera Talent, and Videographer.
Rod can work both sides of the camera. He brings years of experience to our projects, plus superb skills as a great producer.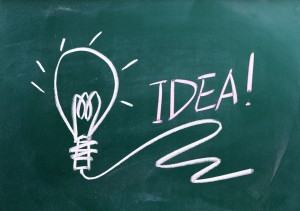 Chuck – Scriptwriter
Chuck has a knack for bringing just the right ideas and words to our projects. He's spent a lifetime in writing and production, with at least half of it as owner of motion picture and audio production studio, Chuck Bennett Productions. His clients included General Motors, Chevrolet, Chrysler-Plymouth, Shamrock Oil, Kuner's Food, Safeway Stores, Coors, Sinton Dairy, Red Barn Restaurants, Pizza Hut, and Holly Sugar. in many cases, Chuck produced videos from scripts provided by the client's advertising agency. In other cases, he developed script concepts from problem sheets provided by ad agencies or directly from clients. As a member of our video producers team, Chuck makes your ideas sparkle!
Put our team to work for you on your next video project. Contact us at 303-475-2397, amvideo.denver@gmail.com.